Wednesday, March 10, 2010
Posted by Darius Wey in "Windows Phone News" @ 04:00 AM
"As I was sitting on the plane heading to GDC 2010, I started reminiscing about the explosive growth we've seen in developing for the mobile gaming industry over the last few years. It wasn't long ago when we had to show up early to learn about anything related to game development on portable devices. This year, however, developers are already lined up to learn more, as mobile gaming commands several summits at GDC and is woven in throughout the conference. At GDC this week we're giving everyone a first look at the latest and greatest, XNA Game Studio 4.0, which provides a powerful, productive, and portable technology for game development on Windows Phone 7 Series, Xbox 360, and Windows PC."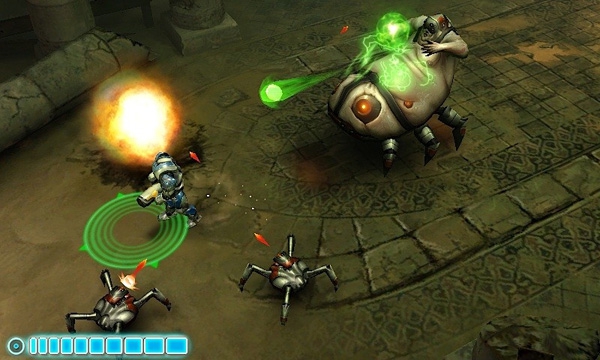 Image courtesy of Engadget.
If there's anything about Windows Phone 7 Series that you should be excited about, it's definitely the gaming potential. Microsoft has just announced XNA Game Studio 4.0, which will give developers the opportunity to deliver highly immersive and highly integrated gaming experiences on the Xbox 360, PC, and Windows Phone 7 Series. Engadget has a deluge of screenshots, a video, and some details on achievements and upcoming titles for your perusal, so scoot over there and check them out. As an avid gamer, I'm pretty excited with where this is heading and look forward to jumping into Xbox LIVE not just on the Xbox 360, but on the Windows Phone, too.
---