Wednesday, October 20, 2010
Posted by Jason Dunn in "Samsung Windows Phones" @ 06:30 PM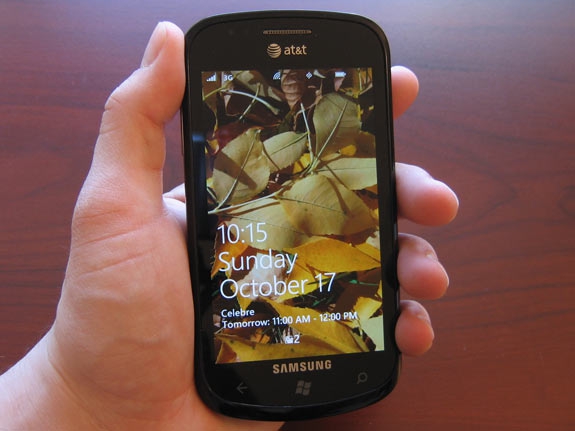 Curious how the Samsung Focus ranks in the hands of reviewers? I wasn't fortunate enough to get my hands on one - I'm working on that - but so far here are the reviewers that have, and here's what they thought:
pocketnow.com Review: "So here we have it: Microsoft's attempt at making a modern smartphone. What's the verdict? From a hardware perspective, the Focus is a huge win. It's fast, has a beautiful screen, and it represents Windows Phone 7 very well."
phonescoop Review: "The Samsung Focus is a wonderful piece of hardware. The screen is superlative, among the best I've used on a mobile phone, and the build quality and design are excellent. The phone sounds great during calls, gets good cell reception and snaps fine pictures. Battery life could be better, but it wasn't the worst I've seen by a long shot."
SlashGear Review: "Underneath that 4-inch WVGA capacitive touchscreen display, you'll find Qualcomm's 1GHz Snapdragon processor. The camera on the back is highlighted with a LED flash, and the back of the device is slightly curved. Overall, the Focus feels a lot like the Samsung Vibrant, in that there's an obviously plastic look-and-feel to the device. But, it does still feel solid in the hand, and even if AT&T is saying that it's the slimmest Windows Phone 7 device, it still feels good in the hand."
PCMag Review: "The Samsung Focus is probably the best of the Windows phones, although I have five more reviews to go before I can really decide that for sure. But the more practical question is: How does this phone compare with the other top handsets on AT&T The Focus strikes hardest at the Samsung Captivate ($49.99-$199.99, 4 stars), AT&T's best Android phone-and at Android in general. The Captivate is a terrific phone, but Windows Phone is like a manicured garden where Android is running a little wild. It looks like updates will come more promptly for the Focus, and e-mail compatibility is even better. Especially if you like the Zune syncing experience, the Focus can offer a more elegant, more orderly (if less flexible) option."
ZDNET Review: "The Samsung Focus reminds me a lot of a Galaxy S Android device with its large 4 inch Super AMOLED display, black glossy plastic finish, and sleek form factor. It is large, but thin enough that it still feels good in your hand and is easily pocketable."
Gizmodo Review: "Samsung's incredibly rich, deeply contrast-y and saturated Super AMOLED screen is a perfect visual delivery mechanism for Windows Phone 7's black backgrounds and loud, basic colors. The size-4 inches-and resolution-800x480-are just right, even if it doesn't match the titanic 4.3-inch HD7 or the iPhone's 960x640 display. The touch response, tuned by Microsoft's deep testing for Windows Phone hardware, is top notch, especially paired with the WP7's second-to-iPhone keyboard."
Myself, I'm leaning toward getting the Samsung focus - the ability to pop in a 32 GB microSD card to get 40 GB of total memory is tempting, and the big, bright screen looks fantastic. And, even better, my wireless carrier (Rogers) is actually going to be selling the phone so I can have a "sanctioned" experience with it. What are your thoughts on the Samsung Focus?
---