Friday, April 25, 2008
Posted by Paul Martin in "Pocket PC Hardware" @ 07:00 AM
"Alltel today became the first carrier to bring EVDO Rev. A to the Touch. This new ROM includes a new bootloader and radio, and is specific to the Alltel Touch. In addition to Rev. A this new ROM "improves Bluetooth performance, fixing connectivity issues with some headsets and other devices" and gives Alltel customers the ability to receive video messages. Interestingly, there is no mention of GPS and it is confirmed that this is still not working. We've been hearing rumors of a Sprint upgrade since January, and Verizon initially said their variant would launch with Rev. A and GPS, so we'd expect both carriers to have new ROMs out sooner rather than later."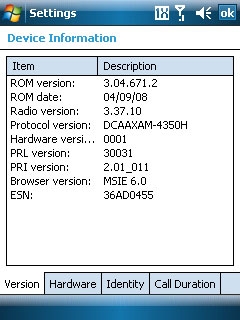 Alltel Touch users can find their
firmware update here
to ROM version 3.04.671.2. It includes a speed bump with EV-DO Rev. A, Bluetooth performance improvements, and the ability to receive video messages. Sprint and Verizon users are cautioned they could brick their devices if they try this update, so wait!
---