Sunday, April 20, 2008
Posted by Darius Wey in "Pocket PC Events" @ 06:18 AM
Better Measure 2.0 contest
. Ten winners were randomly selected this week, and without further ado, here they are!
Windows Mobile Classic/Professional (Pocket PC):
bananasplit
,
blazingwolf
,
Brax
,
patteo
,
Sheena
Windows Mobile Standard (Smartphone):
Don Galleto
,
neggie
,
Nismo96
,
Vapor03
,
wouterk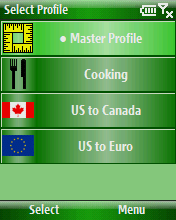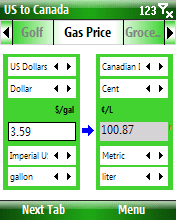 If you're one of the lucky ten, congratulations! You'll be contacted via e-mail within the next 24 hours. But the rest of you certainly don't go away empty-handed. Thanks to Visual Byte Inc., you can save big on Better Measure 2.0. Simply visit the
Better Measure web site
, add the product to your cart, and with download protection disabled, apply the following promo code at the checkout:
PPCTThanks7xrt3
. This will knock 40% off the price, but hurry, because the code will expire after a limited number of uses.
---