Tuesday, March 16, 2010
Posted by Darius Wey in "Windows Phone News" @ 03:00 AM
"Today we're disclosing the details of the Windows Phone 7 application development platform and tools and how to create more compelling and creative applications and games based on Silverlight and XNA. Everything starts there, but it doesn't end there, not until you've been able to distribute and sell your application to a customer. The way users discover and download an application or game on their Windows Phone 7 Series device is through the Windows Phone Marketplace."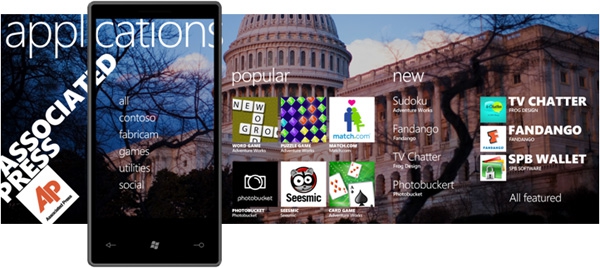 There's no denying that the existing Windows Mobile Marketplace is a stretch from what it should be. Enter the Windows Phone Marketplace for Windows Phone 7 Series. Microsoft has significantly revamped the shopping experience to meet user expectations.
The Marketplace will ship on every Windows Phone 7 Series device and deliver a single, consistent environment from which you can browse through, purchase, and update apps, games, music, and podcasts, and also view special offers and exclusives as they happen. Now, Apple, take note! There's also a Trial API available to developers to release trial versions of apps if they wish to. Microsoft describes the Marketplace in greater detail on The Windows Blog, so be sure to head over there and check out the article.
Other points worth noting? According to Microsoft's Todd Biggs, with the exception of enterprise scenarios, the Marketplace will be the only place developers can deliver apps on to Windows Phone 7 Series devices. Also, most of Microsoft's Marketplace screenshots contain a "Contoso" label. This, according to Biggs, is simply a placeholder entry for a carrier-branded store section, further emphasizing the fact that all content, even carrier-branded content, will be delivered in the same consistent shopping environment.
There's obviously a lot to digest here, and there will be even more later in the week as Microsoft discusses what these changes mean for developers. We'll keep you in the loop as the details unfold.
---