Monday, January 16, 2012
Posted by Don Tolson in "Samsung Windows Phones" @ 08:00 AM
Windows Phone 7
The Focus S comes standard with the Mango (build 7720) version of WP7 installed. I haven't been notified yet of the 7740 update, but that seems to be focused mainly on the European and Asian markets right now. Apparently, there is a newer version due out soon, to address some problems with disappearing keyboards and that messaging security bug.
Software Included
Of course, AT&T includes applications to access AT&T services and your account, but these are easily removed. Like other manufacturers (HTC, LG, etc.) Samsung has its own 'zone' in the Marketplace, where it provides free apps for use on its phones.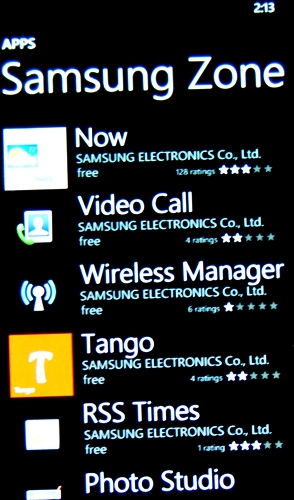 Figure 19: The top level of applications available from the Samsung Zone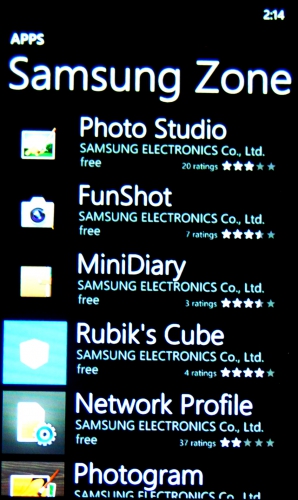 Figure 19: ...And here's the rest. Not a lot of selection here.
Most of the apps work pretty well. The exceptions are Samsung's Wireless Manager and Network Profile apps which are supposed to configure various parameters for working on specific cellular providers. As noted by many others on the Marketplace, they're basically a waste of time and don't work properly for most North American providers.
Radios
The radios are the heart of any cell phone. Without them, you've just got an expensive media player :-). Samsung has done a great job of cramming very good quality radios (and antennas!) into a compact, lightweight box.
GPRS (cellular)
Generally, the cellular coverage is about the same or perhaps a little bit better than my other phones, judging by the highly subjective number of bars. There have been no problems with connection or lost calls ever on my network (Rogers), but then again, I've never really had a problem with that no matter what phone I've used. I did notice that higher speed data connections are now noted as '4G' rather than H. (No, Victoria doesn't yet have true 4G networks; we don't even have LTE yet.)
I have noticed that call volume and voice quality are better with the Focus S than on my previous phones.
I've also noticed lately that I'm getting a lot fewer 'Unknown' callers on my phone. I have Name Display service from Rogers (which is different from Caller-ID) which is supposed to show me the actual name of the caller, rather than just their phone number. For a long while, I would receive calls from a large number of 'Unknown' sources even though they were people listed in my contacts. Since switching over to the Focus S however, the number of unknown calls has dropped significantly and calls from my contacts are now properly identified. I don't know if this is something in the O/S, something that Samsung's radio firmware does better, or it's because Rogers has fixed their Name Display service, but I'm much happier with the result.
Bluetooth
The Focus S includes support for BT 2.1, including the EDR and A2DP profiles. It connected easily to the handsfree units in the Prius and the GMC Sierra and all the connections were consistent, automatically established and stayed connected. Voice quality was clear, and they responded consistently to call pickup and call end commands from the phone (and vice versa).
Pairing with my Motorola stereo headphones was also straightforward and the audio quality was as good as I've ever heard from a phone.
WiFi
The WiFi radio in the Focus S is generally pretty good. It was easily able to connect to both the 2G (b, g) and 5G (n) networks from anywhere in my house, even with all of the microwave oven interference and heating ducts. It actually seems to be a bit more sensitive than the LG Quantum, since it's detecting more networks from around my neighbourhood. Unfortunately, WiFi still tends to be a battery burner though, since leaving it on goes through power much quicker. Fortunately, the Mango version of WP7 is providing better management of radios by powering down the WiFi when the phone is put in sleep mode, which really helps.
There are some discussions on the forums about the Focus S using GPRS connections even when the WiFi is available. I haven't seen that situation, except when the WiFi network loses its connection to the internet.
GPS
The GPS receiver seems faster and provides quicker locks than on my previous phones (including those running WP7). Again, I can only provide a subjective opinion, since WP7 doesn't appear to give developers access to the specific, detailed satellite data that was available in WM6.5, so it's hard to determine when exactly the GPS receiver is acquiring a lock. I know that WP7 is also utilizing cellular triangulation via AGPS to get into the general location faster, allowing the GPS to acquire more accurate location info when it gets a satellite lock. The Focus S also has the ability to use the Russian GLONASS satellites to assist with GPS location. I'm not sure if this is specific to the Focus S or was included as part of the Mango O/S, but it's the first reference I've seen to it.
FM
Usual FM radio and application using the headset wire as an antenna. Nothing to see here, moving on....
---