Monday, January 16, 2012
Posted by Don Tolson in "Samsung Windows Phones" @ 08:00 AM
Benchmarks
Thanks to an application called WPBench (available in free and paid versions from the Marketplace), we can get a relative comparison of the Focus S' capabilities compared to the other WP7 phones available. I just ran the Speed tests, since battery life is largely a function of how you use the device.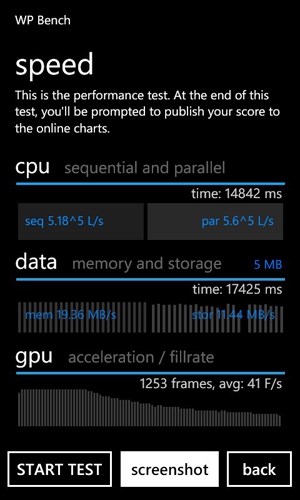 Figure 15: Here's the raw results from the speed tests on my Focus S. Many thanks to WPBench for providing a Screenshot capability in the program.
Figure 16: As you can see, my Focus S had 'great' numbers, but certainly wasn't the speediest racer on the block. (If you look at 'Manny's' profile, he is also using a Focus S. Wonder how it got it to run that fast?)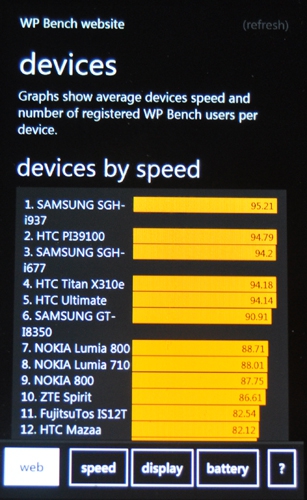 Figure 17: However, if you look at WPBench's consolidated statistics, the Focus S (also known as a Samsung SGH-i937) is the fastest device.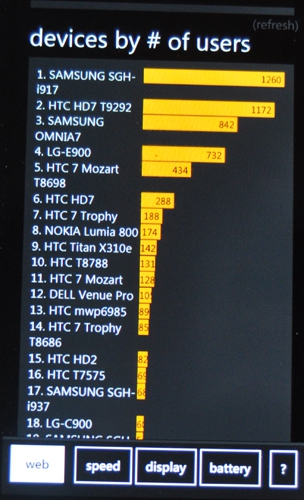 Figure 18: The downside is that that the Focus S isn't (yet) one of the most popular devices out there. You can see it near the bottom at number 17. The top unit is the original Focus (SGH-i917)
---