Monday, January 16, 2012
Posted by Don Tolson in "Samsung Windows Phones" @ 08:00 AM
Screen
The screen on the Focus S is a 4.3 inch superAMOLED capacitive touch unit, and it is simply amazing to use. It's huge compared to the LG Quantum I had been using, and at 4.3 inch, it's certainly able to hold its own against the big boys in the Android handsets these days. The colours are rich and stay consistent through a wide range of viewing angles. Although there have been discussions on some forums of a greenish 'tint' when viewed at extreme angles, I haven't seen it. (Mind you, I don't tend to look at my screen from the edge very often :-))
For those not familiar with the AMOLED technology, one of the neat features is that black pixels are actually turned off, providing much better contrast than other screens which display 'dark grey' instead. The result is not only a better looking, more readable screen, but one that also uses less power and extends battery life.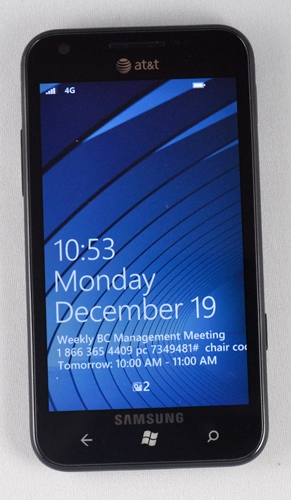 Figure 10: Here's a shot of the Focus S using the 'standard' AT&T lockscreen. It's tough to get a feel for the vibrancy of the colour and the contrast from a photograph.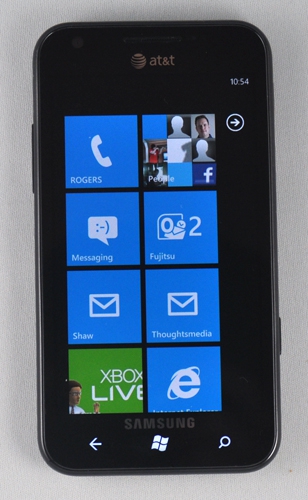 Figure 11: Take a look at this shot, compared with the 'commercial' screenshots shown at the top of the article. I don't know why they continue to use those stock shots, because to my eyes, the colours are washed out and faded. On the Focus S, they literally glow with intensity and depth. It's wonderful to look at.
Comparisons
While it can't quite compare to the HTC Titan in sheer landscape, the Focus S can certainly hold its own. And is this thing light? It feels like a feather compared to the first gen Focus and LG Quantum I used before.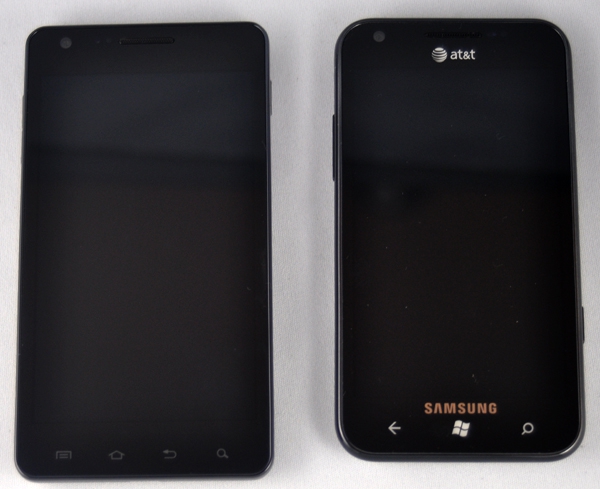 Figure 12: I thought it might be a better comparison to show the Focus S against a similar generation of device. On the left is the Samsung Infuse, a 4.5 inch Android 2.3 device, which has a similar weight and size to the Focus S. On the right is the Focus S.

Figure 13: Here's the Focus S stacked on top of the Infuse. As you can see, they are pretty similar thicknesses, with the Infuse being just that tiny bit longer.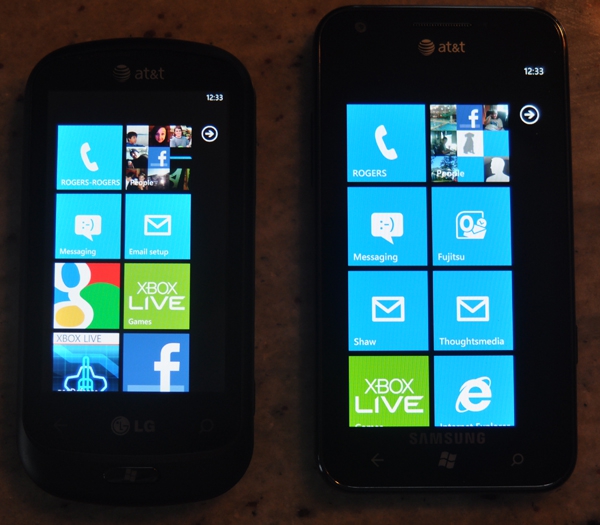 Figure 14: Here's a side-by-side comparison shot of my older LG Quantum (on the left) with the Samsung Focus S (right) so you can see the difference in colour and contrast.
The picture above doesn't really do the Focus' screen justice. Although you can see the increase in size of the tiles, what isn't being shown is the depth of colour and better contrast on the Focus screen. Blacks are much blacker and the colours are much more saturated. You can especially see it in the greens and blues. I also don't see the 'pixelation' problem I saw with the Dell Venue Pro on its expanded screen.
---