Monday, January 16, 2012
Posted by Don Tolson in "Samsung Windows Phones" @ 08:00 AM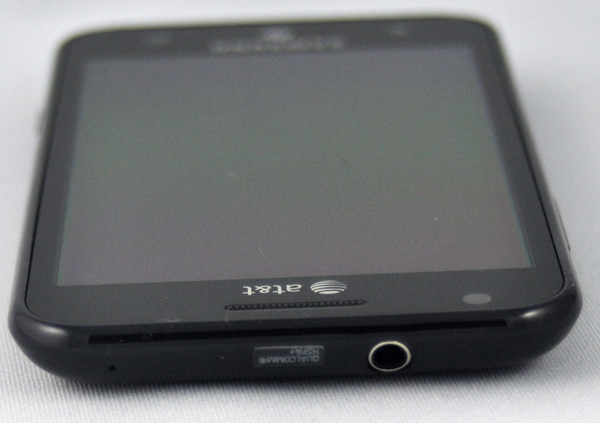 Figure 6: At the top of the unit is the 3.5mm headphone/mic jack. As you can see a bit here, the edges of the phone taper back from the front of the unit, so the back panel is actually smaller than the front. As a result, the headphone plug doesn't appear to seat all the way when it is inserted. Everything works fine though, so I assume there's sufficient contact on each of the rings.

Figure 7: On the right side of the unit is the power/sleep button at the top (near the right side of the picture), and the dedicated camera button (on the left). As of the Mango version of the O/S, the camera button can be configured to wake up the unit even if it is sleep/locked mode.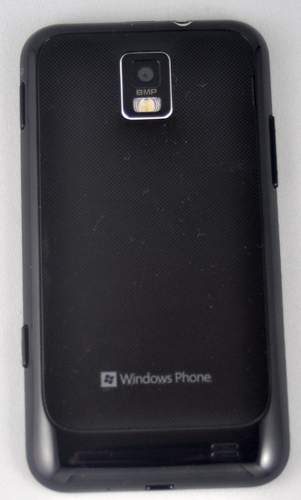 Figure 8: The back of the unit seems rather 'quiet' at first glance, with just the 8mp camera and integrated LED flash as the major features (top centre).
The case on the Focus S is deceiving, because it actually wraps around the unit and actually indents towards the rear. Because of the indent, you can clearly see most of the controls and access jacks from the back. At the top, just to the right of the camera lens, is the 3.5mm earphone/microphone jack. On the right side is the volume rocker. At the bottom right is the grill for the speakers, and in the centre is the microUSB sync/charger jack. In the lower left is the dedicated camera button, and above that is the power/sleep switch.
The back of the unit is a thin, flexible piece of plastic which actually fits into the back of the case. The back is engraved with what seems to becoming a 'signature' pattern for Samsung phones (I've seen it on the Infuse, the Galaxy S 2, and this phone) which helps to make the phone easier to handle.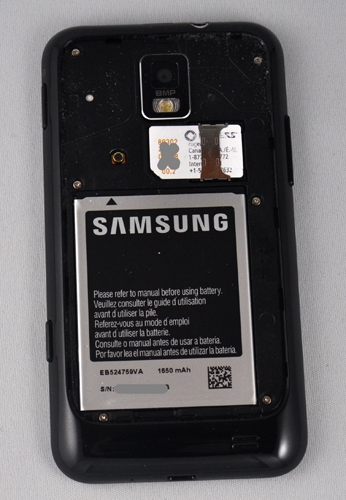 Figure 9: With the back removed, you gain access to the battery and SIM card slot. Sorry, no removeable storage available.
---